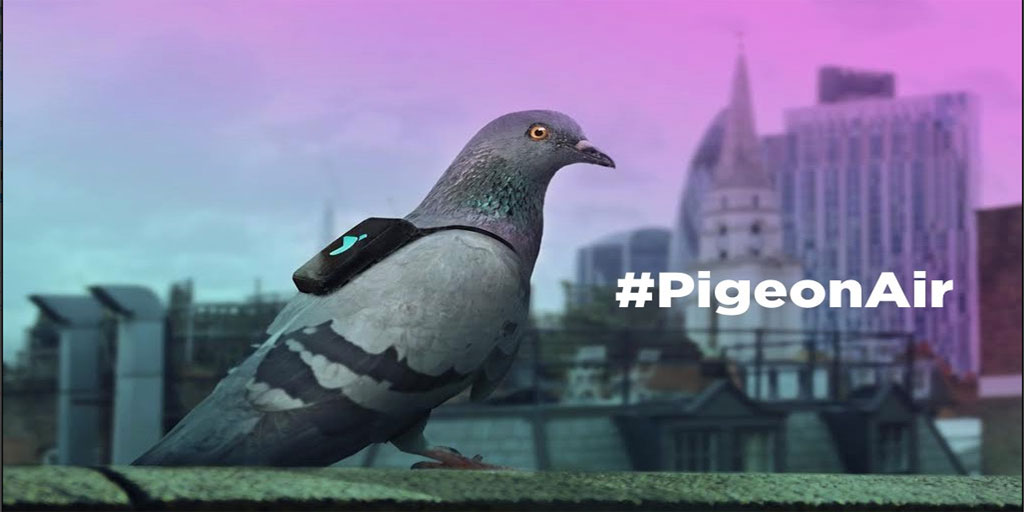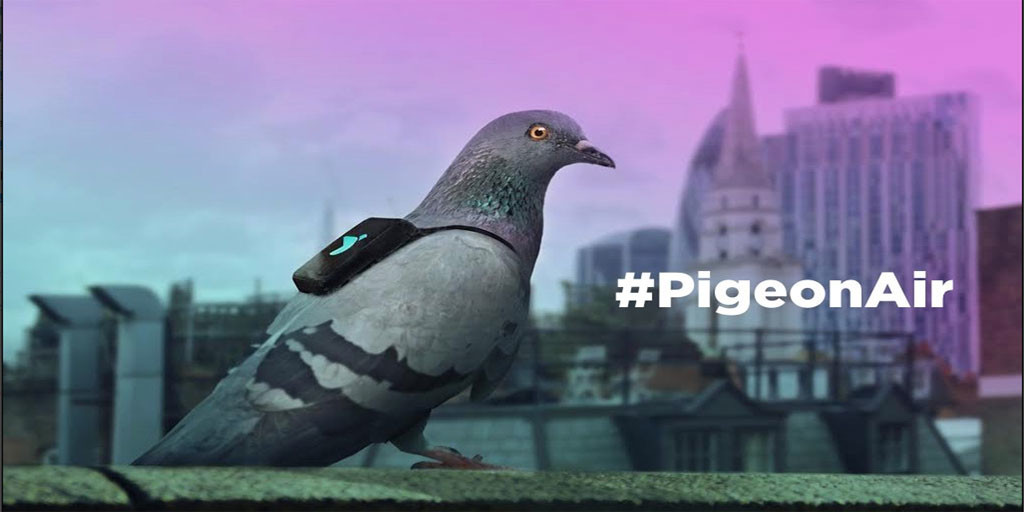 #PigeonAir è l'hashtag e @PigeonAir l'account twitter che possono ora utilizzare i londinesi per twittare con i piccioni in volo per i cieli di Londra. Armati di un piccolo zainetto dotato di un sensore che rileva i livelli di inquinamento dell'aria e di un segnalatore GPS, l'esercito di piccioni – una mezza dozzina – riesce a tracciare i livelli di diossido di azoto e ozono presenti nei cieli di Londra.
Meet the team that look after us and keep us happy. #PigeonAirhttps://t.co/ioXphnXp5M

— Pigeon Air Patrol (@PigeonAir) 16 marzo 2016
Inviando un tweet a @PigeonAir con il loro indirizzo, i londinesi riceveranno quindi un tweet immediato di risposta dal piccione. Abbiamo provato il servizio indicando come esempio la zona di Covent Garden.. la risposta è stata immediata:
@Beesness_Mag Moderate pollution in #CoventGarden Avoid toxic smog https://t.co/0QmKwBjRVc#PigeonAirpic.twitter.com/EneuT1NzJl

— Pigeon Air Patrol (@PigeonAir) 17 marzo 2016
L'iniziativa ha anche lo scopo di sensibilizzare i cittadini sul problema dell'inquinamento.